SMOKY ON THE ROCKS Made with Havana Club Smoky
A rum base used in our unique Cuban Smoky drink has been aged in malt whisky barrels from Islay in Scotland. This gives the Cuban Smoky rum cocktail added body, complexity and its signature smoky notes, which can be fully appreciated with a simple neat serve over ice.
MAKE IT
Havana Club Cuban Smoky rum

50 ml

Large Ice Cubes

3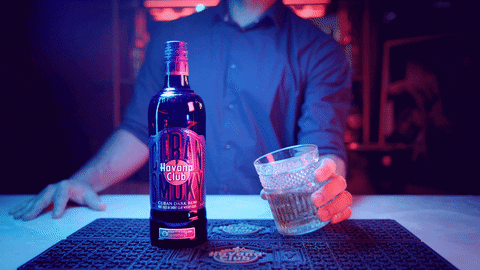 Fill a glass with ice cubes
Pour over the Havana Club Cuban Smoky rum and…take a sip!
OTHER DRINKS MADE WITHHAVANA CLUB SMOKY